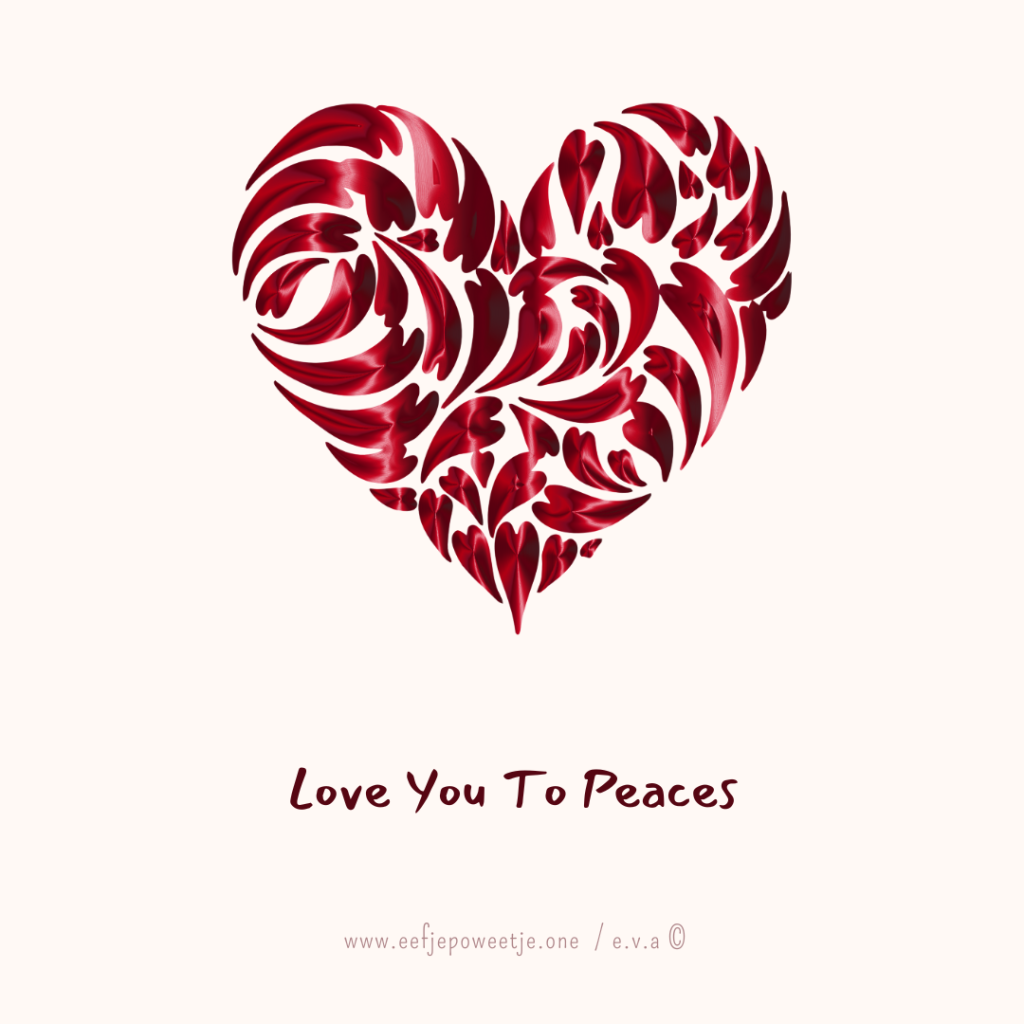 Isn't it funny that we are
Loving, Living, Breathing and Being
One and the Same Soul
in two different expressions
and yet so inexplicably scared
of losing one another ?
I'm always recalled that
what Love has Joined Together
In The Image of Itself
Simply cannot be separated nor destroyed
not by you, not by me, not by us, not by humanity

You Can't Unfollow Love
That's the One Certainty there Is
So Wherever You Are
on Our Sacred Wedding Ride
When You feel Lost
Fear Not My Love
I Am Right Here, There and Everywhere
Abiding within You
Just Close Your Eyes
And open your All Seeing One

Feel what is meant to be felt
Think what is meant to be thought
Say what is meant to be said
Act on what is meant to be acted on

Let Go & Let In
Feel, Think, Shake, Shout and Act it All Out
As Loud as you can
Until You find yourself Back Home
in Our Shared Monad Space

For now
Don't Worry
Live Happy
As Happy As You Possibly Can
You Ain't Gonna Lose Me
Not Now
Not Ever
Not Never
Meanwhile
I am Loving Me The Best I Can
For Loving Me is Loving You T∞
And Loving You Is Loving Me T∞
Always
In All Ways

Peacing Us Back Together
piece by piece
as Two's and One's
not knowing
who's The Two and who's The One
Me Or You
You Or Me
Abiding In Each Other
Eternally (Y)Ours
∞
🙏
e.v.a
I Am So Utterly In Awe And Grateful For All The Pieces
That I May 'Peace & Piece' Together On This Sacred Wedding Ride
THROUGH You
THROUGH Me
THROUGH Us
All Of Us
The Good
The Bad
The Ugly
&
! THE GLORY !
! THE GLORY !
! THE GLORY !
---
🎬 A Question To Sit With and Feel Through (Christina Lopes):